Welcome to the Marple Carnival Web Site
Marple Carnival 2013
Who was it that said "All the world's a Stage"?
It doesn't matter who said it but that will certainly be the case on Saturday 15th June2013, when Marple hosts its Annual Carnival, because this year the main theme of the Carnival is:
"SHOWTIME"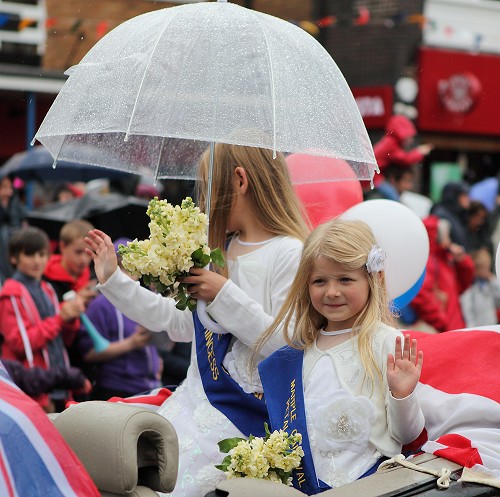 John Wright the current chair of the Carnival Committee is hoping that with so many splendid shows from stage, screen and television to choose from; including The Sound of Music, My Fair Lady, Lion King, Les Miserables, and Mary Poppins to name but a few, the entrants will be spoilt for choice and the committee are in no doubt that they (the entrants) will come up with some creative and colourful floats.
The parade will start from Oldknow Road at 2.00pm sharp and will proceed via Stockport Road, Hibbert Lane, Buxton Lane, Cross Lane and then back along Stockport road to the Memorial Park.
The usual activities including stalls, fun fair, hot dog stalls, the ever popular dog show and the usual mixture of events within the arenas, plus the ever popular Boot Sale, all of which will be going on all day long at the Memorial Park starting at 8.30am.
As ever, the organising of this event takes a lot of effort and the Committee are currently hard at work pulling all the different factions together for the big day. Whilst they are able to do this - albeit with depleted numbers this year - help on the day of the Carnival is still greatly needed. So if you can help on the day to set up the park, erecting tents or help to police the event by stewarding etc. please contact John on 0161 427 8934 or speak to any committee member.
On behalf of the Carnival Committee we look forward to seeing you on the Day:
REMEMBER THE DATE: SATURDAY 15TH JUNE 2013.
John Wright, Chairman Marple Carnival Committee.
Marple Carnival Royalty Needs You
Have you dreamt of being in the carnival?
We are looking for 2013/2014 Royalty.
If you live in the local area and have a love of smiling then contact us!
To be a Petal you have to be 3-5 years old,
To be a Rosebud you have to be 5-7 years old,
To be a Princess you have to be 7-10 years old,
To be a Junior Queen you have to be 10-13 years old
and to be a Queen you have to be 13-18 years old.
Become part of a long and happy tradition.
Contact Alison Barton on 0161 292 9133 or email This e-mail address is being protected from spambots. You need JavaScript enabled to view it
Closing date for applications is the 31st March 2013